Surface protection coating consisting of Zn and Aluminum sheets joined by an inorganic binder that acts as a sacrificial metal.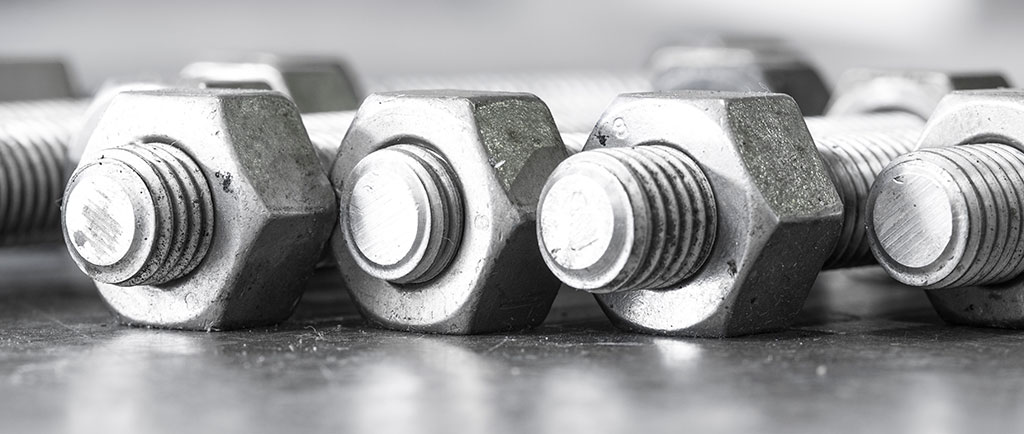 The purpose of Zn coatings and their alloys is to protect the coated material from corrosion. This is achieved through two mechanisms:
1.- Physical barrier isolating the coated material against the oxidizing medium.
2.- Cathodic protection, with which the deposited layer of Zn acts as a sacrificial metal against the coated material, protecting it. This property is one of the main advantages of Zn coatings and its alloys compared to other types of coatings.
Among the advantages of the Zn coating and its alloys, compared to other coatings, the low thickness necessary to obtain good corrosion protection (usually working in the 8-20 micron range), the excellent adhesion to metal stand out. Base to be coated and the protective capacity against corrosion by sacrifice.
Due to the application characteristics of this coating, it does not present brittleness due to hydrogenation, therefore it is recommended for high resistance screws (10.9 and higher). On the other hand, they are totally Cr-free processes.
Lamellar Zn treatments are applied both static, using racks where the pieces are coated by spray, or in baskets, where the treatment is in masse. For each piece, the appropriate treatment method must be applied depending on its size, geometry, etc.
Our mass application is carried out using planetary centrifuges specially designed for greater uniformity in the coating, as well as to avoid accumulations.
By applying TOP COATS based on ZnAl, it is possible to increase the resistance to corrosion and parameterize the coefficient of friction for each of the specifications. They also allow you to define the colour of the finish according to the requested standard or customer request.
The most common finishes are silver and black, both matte and shiny. But we also offer others like blue or green.
METAL CORROSION RESISTANCE

STANDARDS OF REFERENCE
BMW GS 90010
ISO 10683
BDL 8440
FCA 9.57513
FORD WX100
GMW 3359
GM 7114M
HES D2008-08
PSA B153320
RENAULT 01-71-002 / 47-01-000
NISSAN NES 4601
VW TL245 / TL 233
VOLVO VCS 5737,29 / VCS 5737,19 / STD 5752,53
NOTA: The information presented is general and in no case is contractual. It is necessary to confirm the data through results derived from tests on each piece individually.